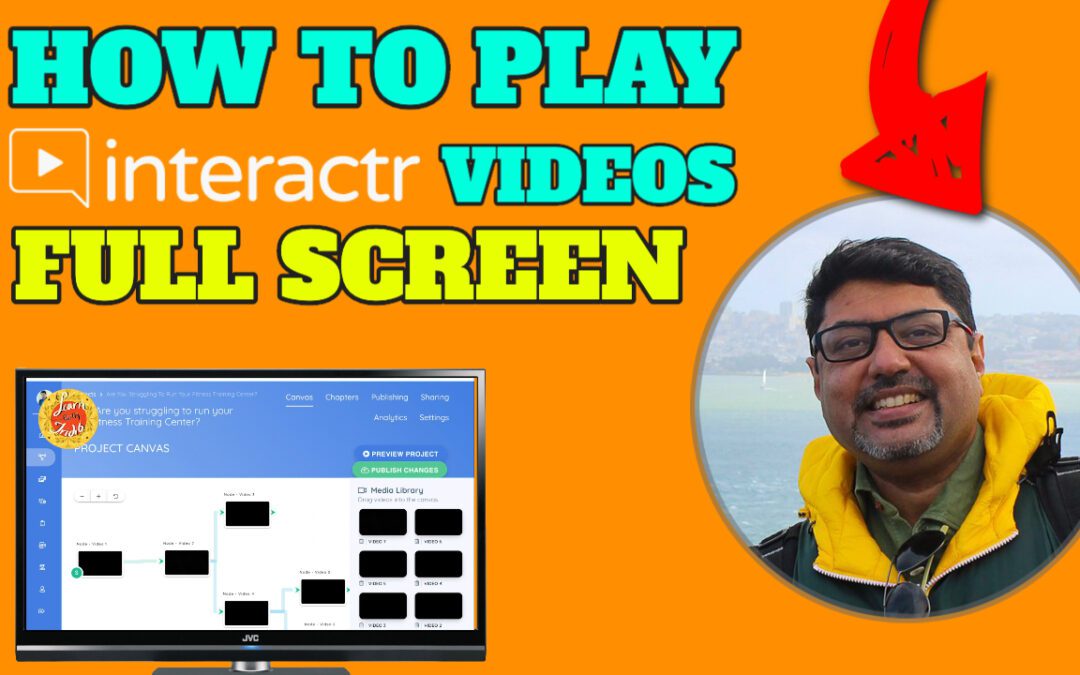 Hi Friends,
Video Marketing has become the only constant in our lives. Global Digital marketing experts have estimated that on average an American is exposed to around 9000 ads each day. If the recent trends need to be considered then on an average the same target audience is bombarded with more than 7000 videos or video-based ads. Hence, Video is nothing new. It has become the new normal.
Video Marketing is Changing and How? Today no one wants to just consume videos one way. They want to get involved, experience the videos by being part of it. They have their opinion and wants to have their way of ending a video.
That's when enters Interactr Evolution, Evolution Pro, and Agency Club membership. Interactr Videos give you the capability to make your videos interactive. A big shout out to the Interactr team You guys have done a phenomenal job.
In this video, you will learn how to play Interactr Videos Fullscreen. This is the best-kept secret of Interactr Evolution which no one ever thought would exist.
You can get Interactr from here: http://interactr.io/
Please also watch some of the Video Marketing services from my company
Blink-Interact: https://blink-interact.com/service/video-marketing-services/
To view other Interactr tutorials please watch this playlist:
This video SEO is guided by TubeBuddy: https://www.tubebuddy.com/LWT2020
This VIDEO is also supported by VidIQ https://app.vidiq.com/ a fantastic program to optimize and make your channel successful. I will recommend both these programs to you all if you want to make your YouTube channel successful.
-~-~~-~~~-~~-~–~-~~-~~~-~~-~–~-~~-~~~-~~-~–~-~~-~~~-~~-~–~-~~-~~~-~~-~–~-~~-~~~-~~-~-
Please watch: "How to create Prezi style Presentation with PowerPoint using new zoom tools?"
https://www.youtube.com/watch?v=6CA6M6keG1M
-~-~~-~~~-~~-~–~-~~-~~~-~~-~–~-~~-~~~-~~-~–~-~~-~~~-~~-~–~-~~-~~~-~~-~–~-~~-~~~-~~-~-