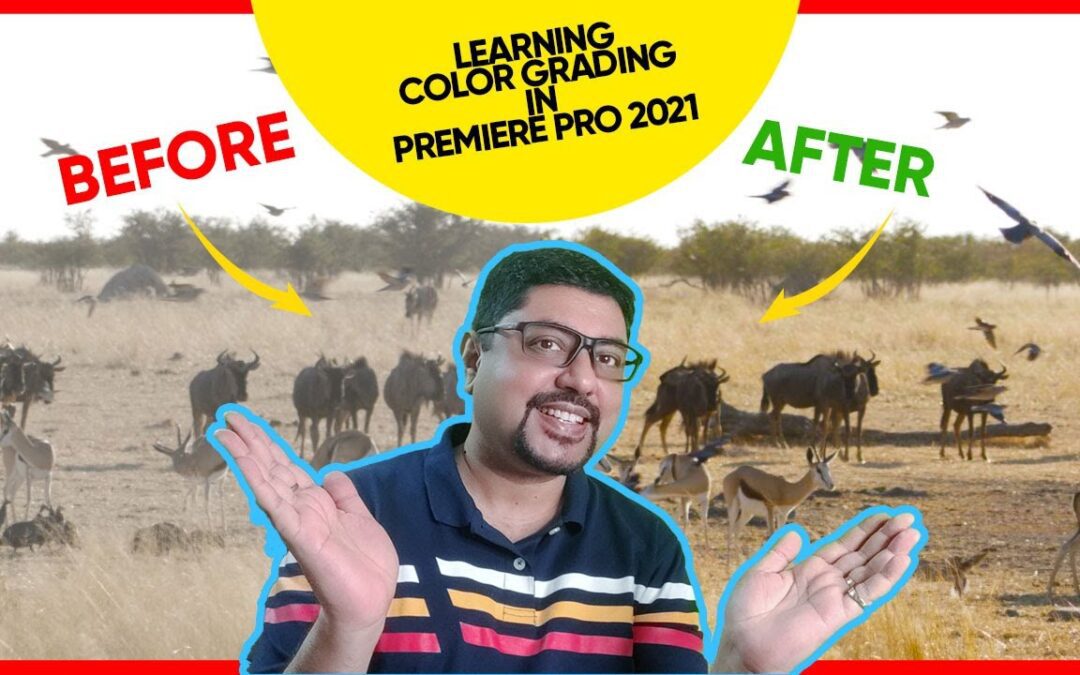 Hi guys, this is Tridib and you are watching a brand new episode of Learn with Tridib.
In the last few weeks, many of my subscribers actually shared their problem of achieving very dull or pale-colored videos using either DSLR or mobiles and requested me if I can help them make their videos better. Well, let me be extremely clear from the beginning that a badly shot video cannot be made better. Period. However, the dullness or paleness of the video can definitely be made better by an easy and awesome technique called Color Grading. In this video, I will use Adobe Premiere to show you how to use Color Grading techniques to bring life to your mundane videos.
But before we deep dive kindly like, share, and comment on the video if you find it important and you are going to use this technique in your future videos. And if you are new to this channel kindly subscribe to the channel and hit the bell icon so to get notifications of all our upcoming updates.
So without much ado let's get started.